- THE MUTT PACK AMBASSADOR PROGRAM -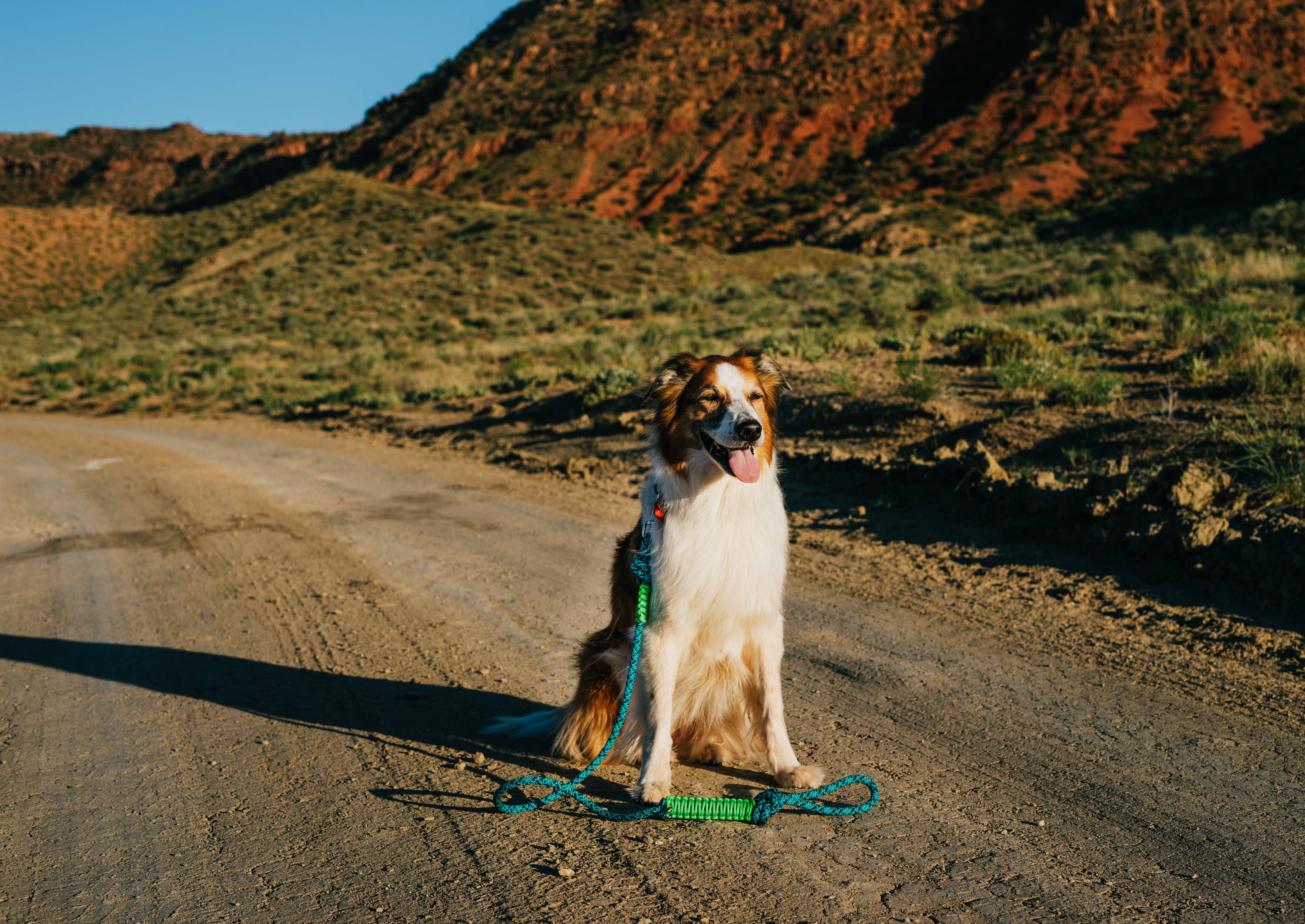 HOW TO BECOME AN AMBASSADOR
Unlike our rep program, our ambassador program is a lot more exclusive. This is because ambassadors are eligible to receive free gear in exchange for promoting our brand, and for sending us professional-quality photographs that we can use in our own ads and promotions. We are a small shop so we have to be incredibly selective with who we accept into our program. We are focusing our search on nature-loving pups who will take our gear with them on their adventures.
Current gear eligible for Ambassadors includes our BioThane Leashes and our BioThane Collars. You can request specific designs in the application below. While we will always do our best to accommodate your top choice, we may send you your second or third choice if we have too many requests for your first choice to ensure variety.
Our modeling contracts are six months long, and we ask that models commit to sending us ten images for each month they are with us, for a total of 60 professional-quality images. More images are certainly welcome, but an ambassador must meet their image quota by the end of their six month term. Additionally, an ambassador can choose to continue on with us after their 6 month term ends, we just ask that the ambassador sends in some new adventure pictures every now and then.
The key things we look for in our Ambassadors are:
1. A genuine love of our shop and desire to help us grow

2. High engagement on instagram posts and a respectable follower count
3. A focus on adventure photography and the great outdoors
Professional level photography skills, especially in an outdoor/wild setting
4. Accounts that actively promote good vibes and positivity ​
In addition to free gear and promotion on our page, ambassadors receive a custom share code worth 10% off the total order. We also give our ambassadors the option to be linked to their own folder on our company DropBox for easy upload of images shared with us.
Ambassadors are expected to follow through on their side of the deal, and be active and engaged with us. We are looking for dedication, and team members who we can count on to follow through on getting us high quality images to share. Please understand that it is incredibly difficult for small shops to offer free items. We are looking to build meaningful partnerships that benefit both our ambassador team and us. There is a tendency for people to want to model for as many different shops as possible, but we are looking for individuals who are aiming for more than another discount code to add to their posts. By becoming an ambassador for us, you are playing a very important role in shaping our social media presence and in helping us grow. With that said, we want to sincerely thank all who take the time to apply. It can take a few weeks for us to process applications so please be patient. Thank you!