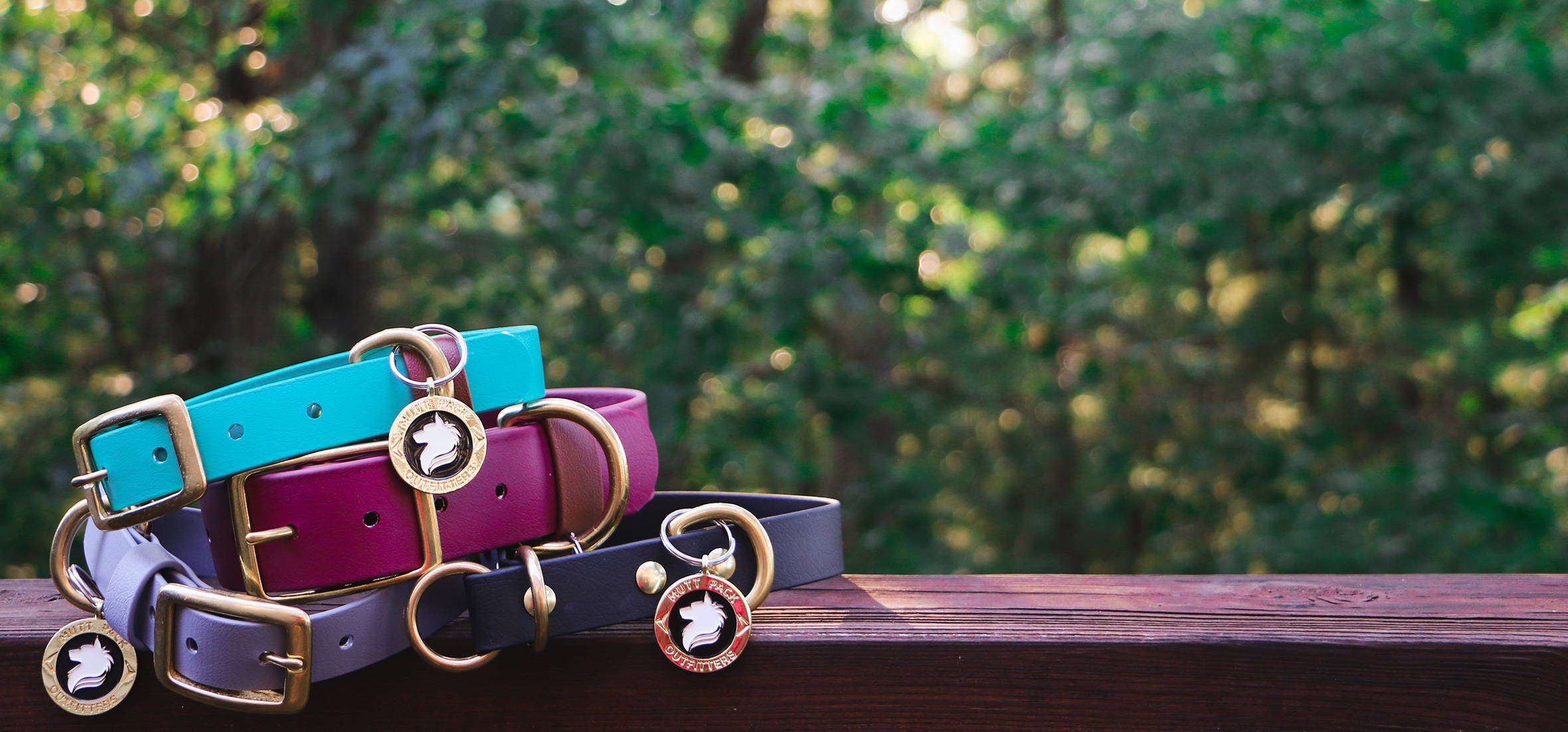 Waterproof. Dirtproof. Stinkproof.
Our webbing is waterproof, with a soft and leather-inspired feel. Your dog can roll in the mud, dig in the sand, and run into the ocean, without you having to worry about soggy, stinky, leashes. Because our gear won't absorb water, it also won't become moldy.We designed everything with you and your dog in mind, and that's true when it comes to caring for your gear as well. Our leashes and collars are a breeze to clean. All it takes is a rinse under water to get everything feeling fresh and new again!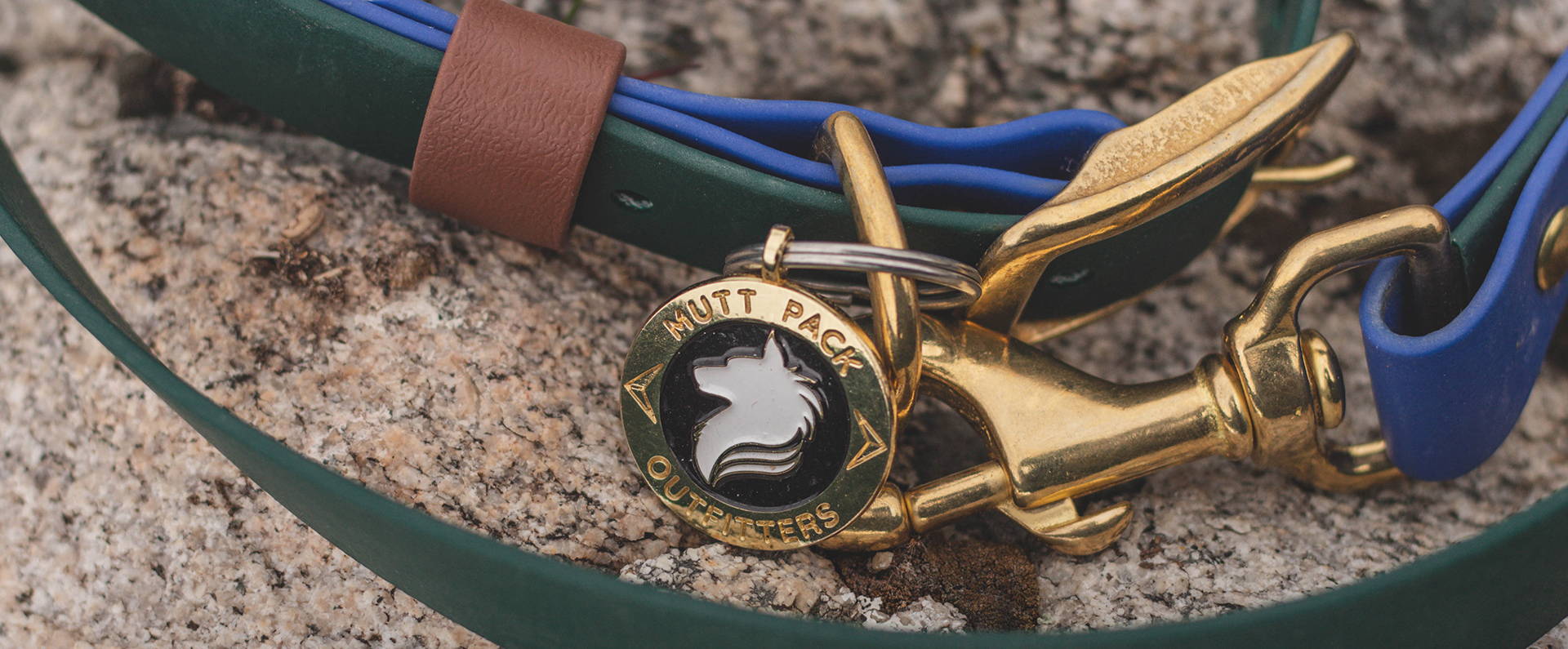 Let's talk hardware! At Mutt Pack, we use solid brass hardware. Brass is known for it's ability to withstand various elements, and will never rust. How does this make us different? Well, most leashes you see that are made with brass are actually only plated brass over a steel base. Solid brass is much more expensive compared to plated, so most companies opt for the more cost-effective option. The issue with plated is that eventually it will wear off and expose the steel underneath.When your goal is to make gear that will last, solid brass is the best option.
While some would opt for stainless steel, not all stainless steel is actually fully rust-proof. If you are wondering if your current gear is solid brass or plated with brass, hold a magnet to it! Brass is a non-magnetic metal, whereas steel is magnetic. If the hardware pulls, you've got steel under a brass plate. If there is no pull, you are looking at solid brass. The only exception to this is the spring inside of the snap, since that can't be made from brass. Don't worry though, our snaps use high quality stainless steel for the spring so you're still covered!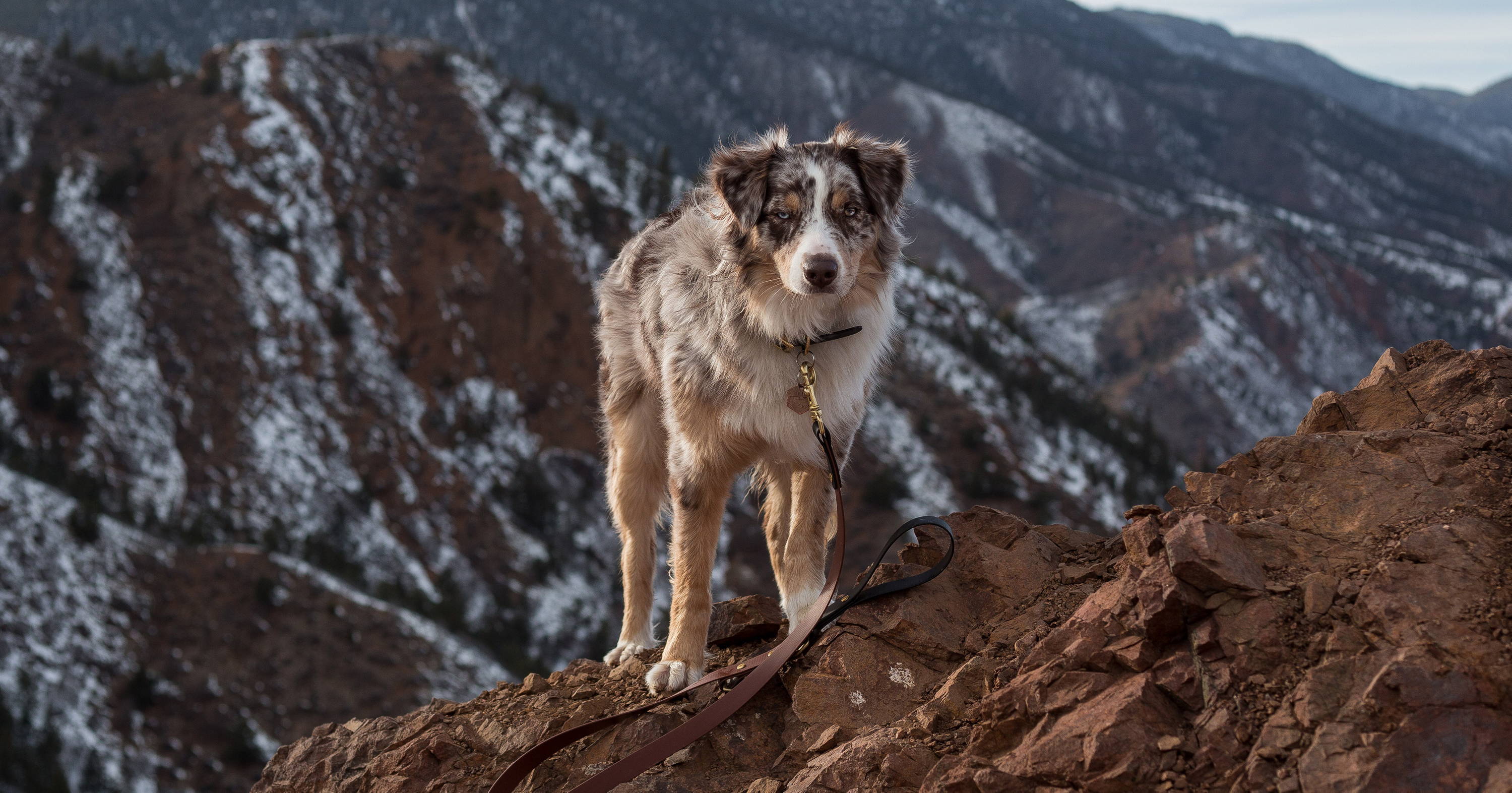 Our leashes and collars are made to last a lifetime! All of our gear is handmade here in the USA, with all materials used sourced from American companies who share a commitment to high standards. We are proud to offer the best of the best, and we stand behind our products 100%. We are so confident in the quality of our products that if your collar or leash is destroyed (barring intentional tampering, misuse of the product, or situations where your dog is left to chew on it) we will let you exchange it for a new one of the same style so you can always buy with confidence.
We are fully committed to bringing you and your pup the best gear possible and we pledge to always meet that standard. So go on, let your pup have some fun excavating the yard. You might have to replant your flowers but at least you don't have to worry about replacing your pup's gear once it's all nice and muddy!