Bring a little adventure to your shop.
Our adventure leashes and collars are available for wholesale ordering! We do not allow our products to be resold online unless it is discussed and agreed to beforehand. Wholesale ordering is primarily open to shops with a physical location. We are flexible with our minimums, and only ask that the 10 item minimum rule is followed. Our wholesale pricing is roughly 50% of the retail value. While the buyer is responsible for paying taxes on the goods ordered, we offer complimentary shipping on all wholesale orders.
Adventure Collars (Sizes M-XL): $12.50 Each (Retail Value: $24.99)
Adventure Leashes: $16 Each (Retail Value: $29.99-$34.99)
Mini-Mutt Adventure Collars (Size S): $10 Each (Retail Value: $19.99)
Mini-Mutt Adventure Leashes: $12.50 Each (Retail Value: $24.99)

Please note, our standard Adventure Gear is made with 1 inch webbing, and our Mini-Mutt Adventure Gear is made with 3/4 inch webbing.
Depending on quantity ordered, we may be open to negotiating on pricing. That said, we do our best to offer the absolute best prices possible for our wholesale customers. Keep in mind that we only use premium materials when hand-making our gear. We are committed to making quality products that stand out no matter where they are displayed and will never sacrifice durability for cost. Mutt Pack (as of 11/25/18) only uses solid brass hardware. Most gear made using brass hardware is actually steel that is plated with brass. While this is much more cost effective, the plating will eventually wear off and the hardware will rust. By using solid brass, we ensure our gear can last through a lifetime of adventure.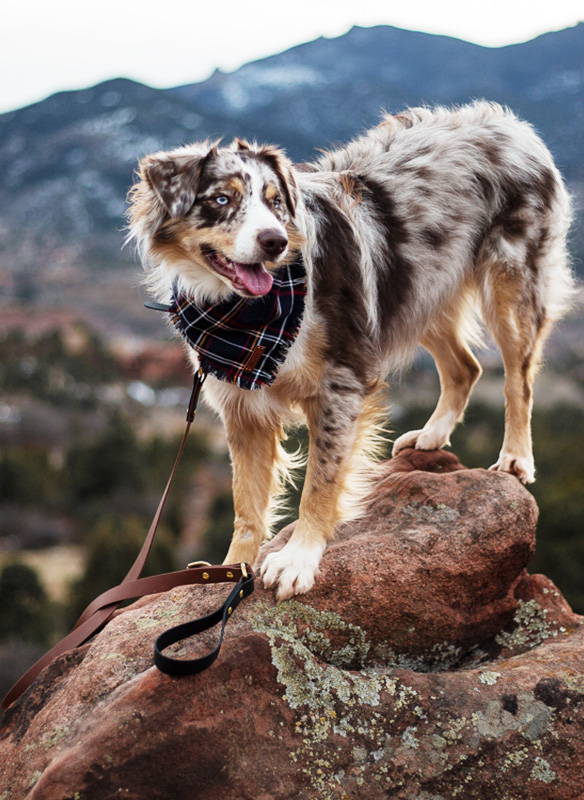 If you are wondering if your current brass gear is solid or plated, hold a magnet to it and see if it reacts. Brass is a non-magnetic metal, whereas steel is magnetic. If the magnet causes the hardware to pull, you know you're dealing with plated steel rather than solid brass! The only exception is for the spring inside the snap hooks, since the spring cannot be made out of brass.
Step 1: Apply to become a wholesale partner
Before ordering, we ask that interested retailers fill out and submit our quick and easy Wholesale Application. Simply click the link below to get started! Once we have received and approved your wholesale application, you will be eligible to submit wholesale orders with us.
Step 2: Submit your order
Browse our eligible gear (https://muttpack.com/pages/leashes-collars) and decide what you would like to order. We can also do custom colors for an additional $.50 per item. Next, all you have to do is email us a list of the gear you are interested in buying to muttpackoutfitters@gmail.com with the subject "Wholesale." Please note sizes and quantities of the desired items. Additionally, if you have a specific date you will need your order by we ask that you let us know beforehand so we can ensure the dates are met.
After we receive your list of desired items, we will send you an invoice to the email on file through PayPal. We will not start production of your order until the payment is received. We are not responsible for deadlines missed due to unpaid invoices, though we will always do our best to accommodate. Once your order ships, we will send you the tracking information. All packages ship Priority Mail via USPS. Once your gear ships, it should arrive within 3 business days!
Pretty easy, right? We love working with retailers and small shops so we try to make our wholesale process nice and simple. If you are looking for ideas for how to display our gear, we like to keep it simple with a standard grid display. If requested, we can also provide small promotional posters explaining the unique benefits of our gear such as the durability factor, easy clean design, stinkproof material, and waterproof build.